ABOUT US
Fitzgeralds Chartered Loss Adjusters
We are property claims specialists dealing in small to significant insurance property losses and third party losses where your property or home has been damaged by a negligent third party.
We are the only Chartered Loss Adjusting firm offering a claims service to Policyholders in the Cork area. The service and expertise we offer is unrivalled but at the same time we are extremely competitive in terms of our fee scale. Our objective always is that our clients are compensated fully for their loss and that you will not be out of pocket.
We specialise in assessing all types of insurance claims. We act for, you, the policyholder. We will work to get you the best deal under you policy. Our team has over 40 years experience collectively.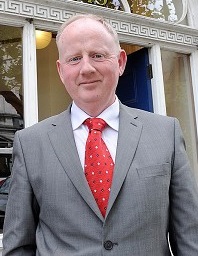 Alan Fitzgerald
Director - FCII, FCILA, FUEDI-ELAE, FIFAA
Alan is a Chartered Loss Adjuster with over 30 years experience in the insurance, claims and loss adjusting areas. He is a Fellow of the Chartered Insurance Institute and Fellow of the Chartered Institute of Loss Adjusters and an European Loss Adjusting Expert. Alan is the only Chartered Loss Adjuster based in Cork. He has worked as a Loss Adjuster in Canada and the UK. Alan has built a reputation for dealing with large and complex losses. He is still sought out by insurance companies to represent them on material damage,  Public Liability (Property), Professional Indemnity and Contractors All Risks Claims. FitzGeralds Chartered Loss Adjusters largely serves members of the public, commercial and private.
Alan was President of the Insurance Institute of Cork from March 09 to March 2010.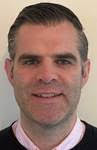 Ronan O'Mahony
Chartered Quantity Surveyor
Ronan holds a Bachelor of Science in Construction Economics (Quantity Surveying) First Class Honours and he has completed the APC (Assessment of Professional Competence) attaining Chartered status via The Society of Chartered Surveyors Ireland and The Royal Institute of Chartered Surveyors – MRICS MSCSI.
Ronan has previous experience with a firm of Chartered Quantity Surveyors and also with a building and  civil engineering contractor and has worked as a Senior Loss Adjuster with Pro Adjust Limited for the past 13 years.
Ronan is also a Certified Insurance Practitioner (CIP) via the examinations of the Insurance Institute.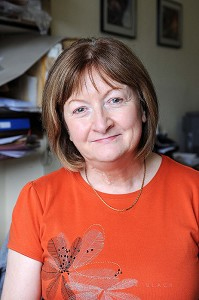 Agnes Kerrigan
Office Manager
Agnes has been with FitzGeralds Chartered Loss Adjusters since 2001. She handles the day to day operation of the office and is generally the person to take the initial notification of a loss/claim.
Professional Membership
We are members of the following professional bodies:
The Chartered Institute of Loss Adjusters (CILA)
European Loss Adjusting Experts (ELAE)
International Federation of Adjusting Associations (FIFAA)
Chartered Insurance Institute (CII)
Insurance Institute of Ireland (III)